What Can e-Business Do?
Articles



Increasing Consumerism in Health Insurance: What does it mean to payers?




By Satish Nagarajan, President, Apsana Inc.





What is the change?


Over the last 30 years health insurance was contracted and paid for by employers and the government for the benefit of consumers. Consumers have had limited choice, need or ability to impact most aspects of the health care they receive. Consumers have been able to consume health care services as a "free unlimited" commodity with some unpopular poorly understood restrictions. As such, consumers have not been able to nor required to manage the cost or quality of the healthcare they received.

Now things are changing. The cost of healthcare is rising at over two times CPI [1]. New and expensive drugs and treatments are helping us live longer. More importantly we are living longer with chronic disease conditions which require healthcare over long periods of time. Also the advent of so called "quality of life" drugs and treatments are allowing us to enhance the comfort and quality of our otherwise healthy lives. Combine this with the aging of the population and you can see, why, as a society, we can no longer afford to treat health care as a "free unlimited" commodity. Choices have to be made and consumption has to be moderated. The basic economic policies of the Consumerism approach indicates that given informed choice, consumers will be able to dictate the economic structure of the healthcare industry to the ideal situation best suited to their needs and wants. The Consumerism approach is to make the consumer of healthcare accountable for controlling the cost of healthcare by controlling and shaping their demand.



What do consumers want?

Consumers have always wanted affordable, accessible, high quality health care. So far they have had little direct control over how this is accomplished. With the advent of Consumerism this will change. Consumers now require most of all information and tools to make better decisions about their health care.

Consumers want information. In order to have a satisfying healthcare experience, consumers need information on three important aspects. First, what to purchase, specifically what services does the consumer need to fix their healthcare problem – a chiropractor or surgery? Second, where to purchase, which is the best hospital, physician, etc. Finally, how much to pay, does one dentist offer the same service for a lower price or will my insurance pay more for one set of services vs. another. What is the cost for the additional service with a specific physician?

The vast majority (80%) of all Americans who are on-line have searched for health related information according to a Pew research study [2]. According to this study, most internet users searching for health information start from a search engine. So clearly consumers want information regarding health conditions and potential treatments for themselves or their loved ones. There are over 1 billion web sites with health information from a recent Google search. There are number of web sites that aggregate, evaluate and translate the information for the consumer and some even make money doing this. What are missing are effective tools to apply the information to their specific health status.

Current physician and hospital referral systems do not provide information regarding cost and quality. The referrals are done strictly based on geography, provider's affiliation and their ability to accept new patients. Most of the quality information is either word-of-mouth, advertising or overall rankings in magazines. Very little information is available regarding the quality and the cost of care.

Consumers expect efficient customer-friendly simple methods of interacting with the health care system. In this internet age consumers expect to access services and products at any time, any where and via any mode (face-to-face, phone, web or email). The current health care system primarily operates on a business-day model except for emergencies, whereas a truly consumer friendly model would provide 7 X 24 routine access to health care services.

Consumer's are at the gates! So what…

…can Health Insurers do? First and foremost focus on operational excellence. Improve internal efficiencies to prepare for a new flood of transactions. A one million member health insurer today has about 10,000 customers (assuming average group size of 100 members). When consumers begin contracting for their own health insurance coverage this number will increase 10-50 times. Operational excellence will allow the insurer to handle these higher volumes of transactions while controlling costs and improving service levels.

Provide tools to help consumers understand, track and manage their health conditions. Rollout Electronic Health Records (EHRs [3]) that are integrated/abstracted from the digital Electronic Medical Records (EMRs [4]) maintained by the consumer's chosen service providers. Integration of the EHR and the various provider EMRs is critical to provide consumers and their healthcare providers a common basis for discussions. The integration also ensures the EHR is current and relevant without creating new work for the providers or the members.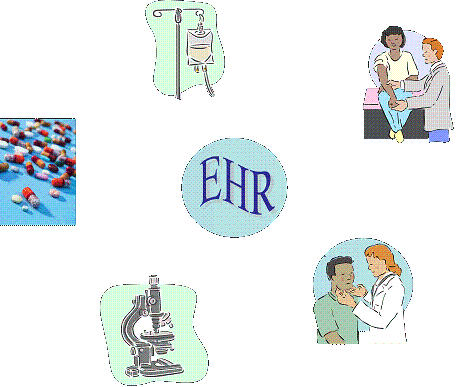 Abstracting the EMR protects the Intellectual Property of the physicians while providing the patient and other physicians a consistent and trustable source of information. The American Health Information Management Association (AHIMA) and the American Medical Informatics Management Association (AMIA) have issued a joint position statement making a strong case for every consumer having a personal health record [5].

Tie financial statements like Explanation Of Benefits (EOBs) to the EHR so that consumers understand the financing of their health care services. Now, when the consumer receives an EOB (potentially as an electronic attachment to their EHR) they can better understand the relationship between the financial and medical aspects of their care.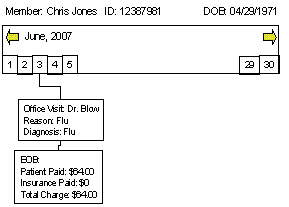 Consider migrating to banking model for services. This means allowing consumers access to financial information regarding their health care like they access their bank accounts – via internet, customer service locations, kiosks, telephone or mail. They can pay their bills and fund their accounts the same way. They can finance their health care spending using debit or credit cards. This will also assist the consumer in their family budgeting. Now healthcare costs can be managed like any other bill.

Create innovative health insurance products that are packages of services, tools, traditional insurance and financial management components optimized for the consumer's health status. Further since not every one in a family/group has the same health status, insurance companies should consider allowing consumers to pick a different package for each family member based on their health status. A family of a father with high cholesterol, or mother with diabetes, or a child with asthma would pick a different package for each family member under a single umbrella package.



In the end...

Educating the consumer is mandatory for the health insurer. As consumerism increases the responsibilities of the consumer in purchasing health care services they will look for partners to assist them in their efforts. If Health Insurers want to become valued partners to consumers in the near future they need to provide new and different products and services to support consumers.

About the Author
Satish Nagarajan is president of Apsana, Inc. a business and technology consulting firm located in Plano, Texas. He is an expert in strategic applications of technology and technology enabled process improvement. He has over 17 years experience in management consulting and IT. satish@apsana.com